CPS Building Services is a dynamic and innovative building services contractor based in the heart of Cambridgeshire.
From the very start of our journey, excellence in delivery and service has been integral to our life as a company. CPS (originally known as Cambridge Piped Services) was founded in 1995 specialising in high-quality pipework installations. In 2015 CPS became a full building services provider founding its electrical offering with a strong focus on delivering a quality installation.
This discipline and determination to deliver high-quality installations is what motivates all of the CPS team today. With a team of over 170 in-house Employees, ranging from project managers to specialist engineers, we can provide a comprehensive packaged solution for our customers' building needs – from design to installation, refurbishments and ongoing maintenance.
It's an approach that has led to sustained growth and exciting new developments for CPS. With a turnover now in excess of £35 million, we have times our Employees by 6 in the past five years, and we are continually seeking to bring the very best people to work alongside us.
Innovation
As a company, CPS believes in doing things differently. This means we are always looking to innovate our services in order to create better service and value for our customers. Recent innovations include a fleet of mobile boilers that can be deployed at short notice to supply hot water and heating in an emergency or as a planned refurbishment. And an advanced CRM system which stores our clients' system and plant details making life easier for our clients when they call us for support.
Teamwork
At CPS we are very passionate about our team, we also put great emphasis on supporting the future of our industry through our work with apprentices. We were awarded "Employer of the Year 2016" from Cambridge Regional College and we were finalists for "Employer of the Year 2018" in the Cambridge News and Business Excellence Awards. In 2021 CPS won "Medium Business of the Year 2020" and managing director Liam Connelly won "Business Person of the Year 2020" at the Cambridge Live Business Awards 2020. More recently CPS secured the award for High Growth Business of the Year at the SME Cambridgeshire Business Awards 2021.
Community
We also believe that successful companies should give something back, both to the local community and in particular to people in need. CPS is a committed long-term supporter of the Addenbrookes Charitable Trust; we hold an annual charity golf day where all proceeds support the Trust - CPS has raised just under £70,000 in the last three years for the Trust. We are also committed to supporting local sports clubs and teams, since 2018 we are delighted to have supported Sawston and Babraham Cricket Club.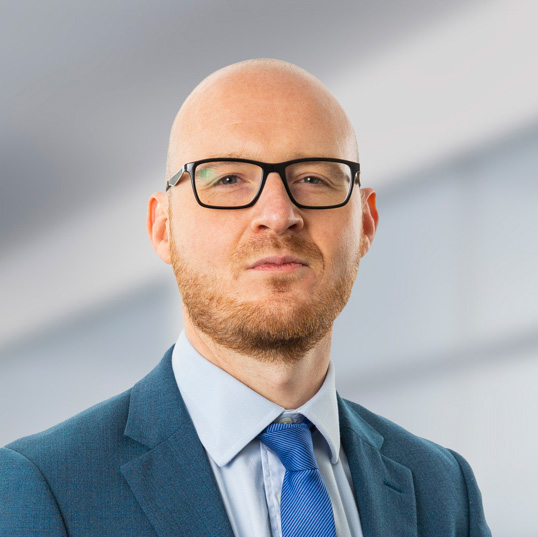 Liam Connelly
Chief Executive Officer
Liam gained his industry experience on Wolseley UK's Graduate Management Scheme, working his way up to Regional Sales Director level with responsibility for a £60 million region.
In addition to leading the financial management of CPS, he also heads up the Pre-Contracts team and oversees our HR, pricing, procurement and strategic planning. Since taking leadership of the business in 2016, turnover has grown from £4 million to over £35 million. Liam secured "Business Person of the Year" at the Cambridge Live Business Awards 2020.
Testimonials
Mark project managed the refurbishment and we are very pleased with the way it was handled. The new space meets all our requirements and has been completed on time. When it was handed over to us the space was clean and ready to use.
Samantha Farrow, Laboratory Manager, University of Cambridge
Been on site this morning doing a QA check of the installation prior to the ceiling being installed and I have to say I was extremely impressed with the quality of installation and workmanship.
Chris Abbott, Special Projects Services Manager, SDC Builders
Thanks to CPS Building Services for your specialist expertise and support.
Miles Messenger, Head of Energy Performance Contracting, Bouygues Energy Services
I am sure that this will not be the only emergency situation we all find ourselves in during the current emergency and I would like to thank you for making the effort to help.
Mick Fisher, Customer Care Manager, SES Engineering Services
Huge thanks for a brilliant job!!!
Lynn Anderson, Additional Works Manager, ENGIE
I just wanted to say that we are really pleased with the work on our boys toilets. The boys are delighted and I am thrilled with how professionally the actual works was handled.Thank you, I hope to work with you again in the future.
Maria Anne Higgins, Headteacher, Townley School & Pre-School
Just a note to say thanks to you and the team for delivering on a very tight timescale, hope to work together again soon.
Ben Spooner, Managing Director, Carmel Crest
I would like to thank CPS for all their hard work in the project, you have been brilliant to work with.
Jefferson Kibble, Quantity Surveyor, Conamar
Well planned and excellently managed. Not to have to watch over a subbie knowing the works are being well executed is a massive pat on the back to CPS and the sort of companies we want to employ.
Richard Godden, Construction Manager, Scitech
Overall we very impressed with CPS and the pragmatic approach taken, this will be relayed to our senior managers for future upcoming works.
Robert Addison, Site Manager, Kier Construction
I am blown away by the level of service you and your guys provide us!
Ross Jack, Operations Flight Deputy, USAF
Much appreciated and thank you for helping us to produce a miracle over the summer holiday. Couldn't have been done without you and your guys. They were all great.
Phil Woods, P Woods Construction
Heating a medieval church for modern comfort is a very difficult thing to do. CPS designed and installed a system that is flexible and remarkably responsive.
Rev Madeleine Light, St Stephens Church
...the level of service has been exemplary, and your fast response to our call-outs has enabled the college to function without inconvenience to the staff or pupils.
Barry Norman, Impington Village College
I am really pleased that we managed to have the heating system filled and bled and ready for the boilers to be started... as planned and advised. Thank you to everyone involved, especially those working evenings, nights and weekends.
Richard Phillips, Cambridge University Estates Management
A very good quality project, fitted to a very high standard. It has been a pleasure working with you all and I look forward to working together in the near future.
Matthew Smith, Bidwells Building Consultancy
CPS has responded well to queries throughout the project and has provided an excellent aftercare service reacting promptly to any issues that have arisen. It is without doubt that the University looks forward to working with CPS Building Services on future projects.
Martin Badcock, Estates & Facilities Programme Manager, Cambridge University Hospitals NHS Foundation Trust
CPS carried out the works quietly and efficiently with little or no inconvenience to anyone. The College staff found them very easy to deal with and the finished job is superb. We have enjoyed excellent relations with CPS for many years now (going back to shortly after they started out) and I have no hesitation in recommending them.
Phillip Law, Operations Manager, Downing College
I have to say that you have such an excellent team there. We are completely delighted with all the work that has taken place here, there is no fuss, no bother and no mess. Everyone is polite, respectful and professional.
Doreen Houghton, St Bedes School
CPS were a pleasure to work with and, as a consequence of their overall performance, I have already employed them on a number of other projects. I am also recommending them to other colleagues, Colleges and companies.
Trevor Smith, Head of Facilities and Estates, Cambridge Regional College
Part of The Andwis Group
What we do
We bring industry-leading technical building service companies together to offer multi-service solutions for our clients. Our core beliefs are the fundamental guiding principles that everyone in our group should live by. They reflect what we stand for as a company, and as a team.
Integrity is integral
Dynamic by design
Partnership for progress
Our Companies

Classic Lifts
Full range of passenger and goods lift related work nationally including maintenance, repair, 24-hour callout, modernisation and installation

Synecore
Full mechanical and electrical contract offering focused on maintenance and delivery of electrical, air conditioning, HVAC and refrigeration works

Meesons
Market-leading provider of specialist entrance control security solutions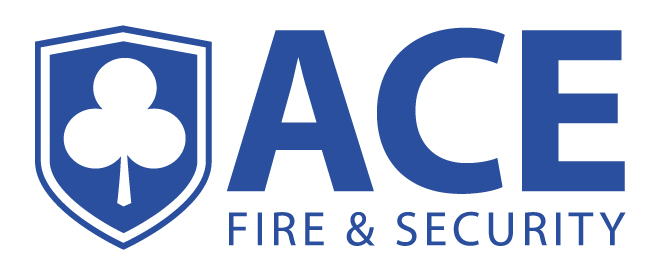 Ace
Ace offers a comprehensive fire and security solution that clients can rely on.